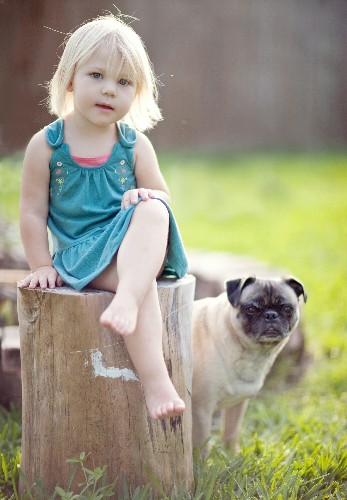 Hi dog buddies,
Once a month I look forward to a visit from my human buddy Steve Pasqualone, owner of Bug Assassins — a pest control business.
I escort Steve outside so we can peruse the property. I'm not quite sure what we are looking for but I know we look very important while we're looking for it.
On Steve's most recent visit, he began to tell me about his 9-year-old pug named Chubbs.
"What?" I asked incredulous. "You live in Sebastian and have a dog buddy and never told me about him?"
"Sorry, Bonz," Steve said. "Chubbs is a very busy little dude." …
"Do you think Chubbs would want to be featured in my pet column?" I asked.
"I don't know," Steve said. "Like I said, Chubbs is busy. I'll have him get back to you. Maybe he can pencil you in." Geezz. How busy can a pug be?
The next day, I got an email from Chubbs asking me to meet him at the dog park. I trotted over to the dog park and looked for him. Finally, I spotted what looked like a four-legged little weight lifter.
"You must be Chubbs," I said approaching him.
"Yep, that's me," Chubbs said happily.
"So, Steve tells me you're really busy."
"Oh, I am Bonzo," Chubbs said. "You see I have two little human sisters. There's 4-year-old Amelia and 7-month-old Juliet. Being their big, loving canine brother takes up a lot of my time.
"And I also have a cuddly human mom, Nicky. When I was a pupster, mom knew I was hers the first time she laid eyes on me. Don't tell anyone, Bonz but I'm kind of a mama's boy."
"No problem," I said. "So, when Amelia first came home from the hospital, you had no 'issues' with her?"
"I was definitely curious about Amelia, Bonzo," Chubbs said. "But after my nose did the appropriate amount of sniffing to check her out, I decided Nicki and Steve could keep her."
"I also like to sneak Juliet a couple of smooches whenever I get a chance," Chubbs added.
'I totally understand how being a big doggy brother can keep you busy," I said, "but you must do some other things too."
"Well, sure Bonzo," Chubbs said. "I play a little and nap a lot. I also live to eat, not eat to live. Don't mess with my mealtimes.
"One time, I ate a 5 pound bag of gummy bears." I'm impressed.
"Chubbs, if you could describe your perfect doggy day, what would it be," I asked.
"My days are pretty much perfect, Bonzo," Chubbs replied. "But no day is so good it couldn't be improved by a 20-pound bag of food."
"I hear that," I agreed.
Till next time,
The Bonz