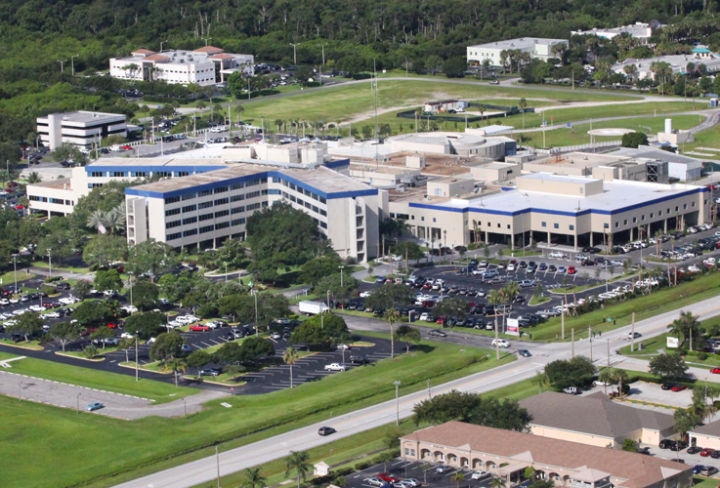 INDIAN RIVER COUNTY — Four local doctors are among the top Medicare billers in the country and the state in their specialties, pulling down between $3.2 million and $6.7 million from the federal government's insurance program for the elderly funded with taxpayer dollars.
The billings by the four – an ophthalmologist, an oncologist, and two dermatologists – far exceeded those of similar specialists among 489 other Vero Beach and Sebastian doctors, all of whose Medicare reimbursement amounts were made public last week in an unprecedented release of information by the Centers for Medicare and Medicaid Services.
The top four local recipients of Medicare dollars are: ophthalmologist Thomas Baudo, hematologist-oncologist Noor Merchant and dermatologists Tim Ioannides and Jonathan Sanders.
Ioannides ranked second nationally and Sanders fourth among 10,507 dermatologists in receipt of Medicare dollars. Baudo was the fifth highest billing ophthalmologist in Florida, and Merchant was sixth among hematologist-oncologists in Florida.
None of these totals includes what these doctors received from private insurance companies or directly from patients.
The multi-million-dollar Medicare reimbursement figures have raised eyebrows in the medical community. Several local physicians questioned why doctors in their specialty with smaller practices got much more from Medicare. As "outliers," the doctors getting the most from Medicare may be due for extra federal scrutiny of their billing practices.
The Medicare data, published online by The Wall Street Journal and The New York Times, itemizes each and every billing by 825,000 doctors. The unprecedented physician-information release was so controversial among doctors that the American Medical Association fought for years to block it. But on Wednesday of last week, the list came out.
The national Medicare numbers show that the big billers are overwhelmingly ophthalmologists and oncologists because of the expensive drugs used.
For ophthalmologists, one of the most expensive drugs is Lucentis, which is listed as ranibizumab injections in Medicare itemizations and injected into a patient's eye or eyes once a month to control macular degeneration.
The numbers for Baudo, an ophthalmologist at the Florida Eye Clinic, show he injected 396 patients 13,332 times with the drug in 2012 for a reimbursement amount of $319 an injection. Because Baudo's Medicare numbers add up to 33 injections a patient a year, Vero Beach 32963 requested an explanation.
Baudo asked Val Zudans, his partner and the president of their ophthalmology practice, to respond. Zudans said they "appreciated the transparency" the publication of the Medicare numbers created, but he warned that some of the numbers "are misleading."
"The numbers are much less than what they appear to be," he said.
While it appears 396 patients were injected 13,332 times by Baudo, explained Zudans, a shot contains five units of Lucentis and is counted as multiple injections. Also, he said, it is often used in both eyes which doubles the numbers.
"People see the numbers and think the physician is taking that money home, but that's not happening," he said. "The physician is paying for the expensive drug as well as supplies that are part of the prep for the injection, like antibiotic drops and sterile packs."
With Sebastian oncologist Noor Merchant, questions also arose about what appeared to be an unusual number of injections. Merchant and most of his staff are on vacation out of the country until April 23rd and can't explain until then, a receptionist and an office assistant told Vero Beach 32963.
Merchant's Medicare numbers say that 17 patients received an injection of the chemotherapy drug Levoleucovorin 97,691 times at a reimbursement rate of $1 an injection.
The drug is given in an IV at a standard cost of $50 a dose. To reach Merchant's reimbursement amount of $97,691, the 17 patients would need to receive the drug for 132 days a year, which some local oncologists and pharmacists say appears excessive.
But they are quick to caution that the explanation may lie in the amount given each day, which could exceed the $50 dose.
For dermatologist Tim Ioannides, who practices in St. Lucie County but lives in Vero Beach, a good part of his Medicare reimbursement money came from performing 4,362 Mohs procedures on 1,872 patients in 2012.
That appears to be over 14 removals of skin cancers a day every business day, not to mention thousands of other services rendered, ranging from skin examinations to biopsies to skin grafts and destruction of suspicious areas, which raises the question: Is this possible or are the numbers misleading?
Four calls to Ioannides' office and four messages left to ask about what appears to be an incredibly high number of procedures were not returned.
But dermatologist Jonathan Sanders, whose practice is in Vero, did return calls and invited Vero Beach 32963 to his office to talk about the numbers.
"When you look at the data dump and don't understand what's behind the numbers it's like an alien seeing a mountain on Earth and thinking the whole planet is mountains," said Sanders.
Take Mohs skin cancer removal procedures, he explained, pointing out that the removal of one skin cancer with the Mohs process can include depth removals, as well as surface peripheral removals, which Medicare codes differently, making it appear that one Mohs surgery is several.
Sanders, who appeared to be doing more than 10 Mohs a day, along with multiple other surgeries, said that in actuality, in season he does an average of six mohs a day, along with other surgeries.
"We work our butts off in this office because there is an amazing amount of skin cancer here," he said.
The release of the Medicare data, while a headache for some physicians, is applauded by other doctors who encourage transparency in how doctors bill and are reimbursed. With this information available, they say, patients are now privy to information about their doctors which can help them make more-informed decisions.
To check a physician's billing practices, go to http://www.nytimes.com/interactive/2014/04/09/health/medicare-doctor-database.html. If questions arise, Medicare administrators recommend consulting your doctor.
Staff writer Michelle Genz contributed to this report.