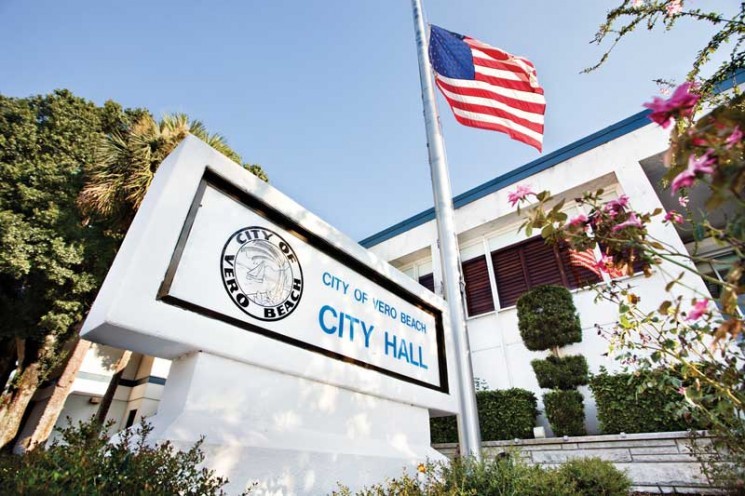 VERO BEACH — The Vero Beach City Council voted 4-1 Tuesday to hire an additional attorney to help with efforts to sell the Vero Beach electric utility to Florida Power and Light.
Robert Scheffel "Schef" Wright of the Tallahassee law firm of Gardner, Bist, Wiener, Wadsworth, Bowden, Bush, Dee, La Via & Wright, P.A. will now be the City's lead attorney in matters relating to the Florida Municipal Power Agency co-op and dealings with the FMPA member cities.
The City must negotiate a deal to get out of the FMPA by getting the member cities to waive some of the contract provisions and City Manager Jim O'Connor said he thinks Wright can help move that forward.
"One of the things we're going to have to be able to do is work with the cities and we're going to need to get the cities to approve these waivers," O'Connor said. "I think he can add some credibility to what we're trying to do in the process."
Negotiations have been stalled for the past few months as the FMPA has hardened its position on not letting Vero out of its long-term contracts. The FMPA also recently refused to meet with or speak to FPL officials for more than a month, though it was reported at Tuesday night's meeting that a phone call took place in the past couple of days between FPL and the FMPA.
Councilwoman Pilar Turner opposed the move to expand the City's current scope of services, Wright, who had handled some previous utility issues for the city with the Public Service Commission and with regard to legislative issues.
Wright had originally been retained to defend the City against a Florida Public Service Commission complaint filed on behalf of the 20,000 customers outside the city limits by utility activists Dr. Stephen Faherty and CPA Glenn Heran.
Turner objected to proceeding "without a budget and no resume" to retain the $225 per hour attorney to work in conjunction with the team of John Igoe and Rick Miller who have served as the City's transactional attorneys on the FPL deal.
City Attorney Wayne Coment said Wright would fill a gap in the City's current legal representation.
"Quite frankly what we've been missing is somebody who is well-versed in utilities," he said, adding that one of Wright's tasks will be "working out its new updated assignment agreement for Vero to assign its assets to the Orlando Utilities Commission."
Another municipal utility, namely OUC, must agree to accept Vero's share of the power purchase agreements from the co-op, but the agreements with OUC that the city has been working with need to be retooled.
When asked bluntly by former councilman Charlie Wilson and another concerned citizen the reason for the change of legal tactics, O'Connor said that FMPA officials told the City that getting an attorney that they approved of was a condition of re-opening negotiations on the sale.
Wilson criticized this line of thinking, saying that the City should be negotiating "from a position of strength" rather than letting the FMPA dictate which attorneys Vero can bring to the table.
"It's an unquantifiable issue that the FMPA has refused to meet with our attorneys," O'Connor said.
O'Connor said the FMPA officials had not outlined their issues with the transactional attorneys in writing to him, but that they were accepting of Wright, who has worked on behalf of several municipal electric utilities.
O'Connor said FPL's attorney expressed respect for Wright as a lawyer, though Wright has done battle with FPL on other issues.
Winger acknowledged that Turner's concerns about not having any information about Wright were valid. Winger asked that staff get Wright's resume for Council members to review and also request that Wright travel from Tallahassee to appear in person before the Council soon.