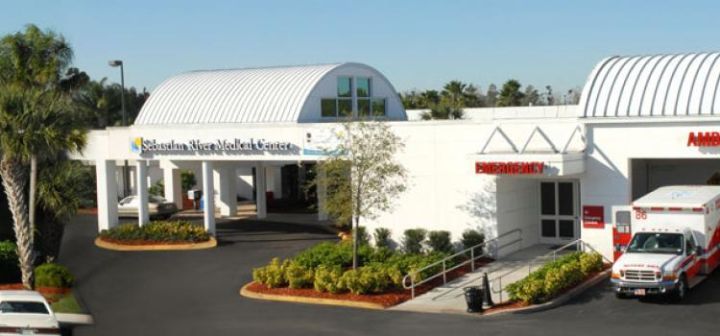 INDIAN RIVER COUNTY — Five prominent physicians with privileges at Sebastian River Medical Center learned last week that they had been named in a federal government lawsuit concerning alleged kickback violations by the hospital and its former parent company, Health Management Associates.
The five physicians – some of whom are also prominent at Indian River Medical Center – are not defendants in the suit, but, rather, were named as parties not given the required contracts for compensation by Sebastian River Medical Center and its former parent company HMA between 2007 and 2009.
The absence of those required contracts, alleges the suit, means that "Sebastian Hospital" and HMA violated anti-kickback laws.
The five physicians are: surgeons Edward Murphy and Derek Paul, primary care doctors Roberta Rose and Pedro Espat and internist Michael Venazio.
The lawsuit, which was unsealed two weeks ago, involves 25 hospitals across the country – including 10 in Florida.
The reaction of the five local doctors, who were told about defendant Sebastian and their inclusion in the suit by Vero Beach 32963, was uniformly one of disbelief and a genuine interest in figuring out why they were named in the complaint.
In the case of surgeons Murphy and Paul, the suit said that from July through September 2008, both worked for Sebastian without an executed contract, which raised questions about possible illegal compensation.
Both physicians said that during that time, they signed contracts to be compensated for extra emergency room duty, but the hospital's parent company HMA dragged its feet on signing and executing the contracts.
"We weren't paid for the extra days we worked for three months, despite signing the contract at the appropriate time. I think the problem was slowness at HMA," said Murphy, who recalled they were finally paid in October, 2008.
In the cases of Rose and Espat, primary care doctors who are husband and wife and who share clinic space in Sebastian, the suit alleges that they occupied space owned by the hospital for 17 months between September 2007 and January 2009, without a contract, which raised questions about a possible illegal form of compensation.
"Nothing about this has ever been brought to our attention," said Rose. "We always paid the rent on time to a management company during that period."
As for internist Venazio, the suit alleges that he attended a medical conference in January, 2009 and got reimbursed by the hospital despite "no written agreement" to pay his expenses.
"No written agreement?" he asked. "I was given an expense sheet by the hospital, which I filled out and signed along with turning in receipts. That expense sheet was also signed by the hospital, which, I would think, made it a contract."
With the five doctors, the federal government is questioning whether the lack of contracts could have meant the hospital and the parent company were providing them with disguised kickbacks.
The anti-kickback statute says, "In general, hospitals are prevented from offering any type of remuneration to physicians to encourage referrals to a particular hospital if payment for those patients comes from Government Healthcare Programs."
And: "It is a violation when a hospital provides services for free or for less than fair market value or relieves (physicians) of financial obligations."
A few weeks ago, Sebastian's parent company Health Management Associates was purchased by larger healthcare company Community Health Systems.
CHS vice president Tomi Galin said that during purchase negotiations, CHS was aware that Health Management Associates and a number of its hospitals were under investigation and that sealed lawsuits had likely been filed.
"We intend to cooperate fully with the government in its investigation," said Galin.