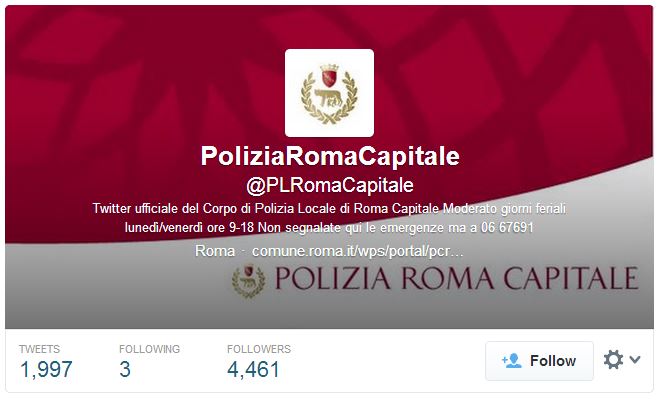 The old joke is that people from OSHA, the Occupational Health & Safety Administration, would just sit at their desk and look through media coverage and send violators they saw in images a citation. That might or might not be true. But, for authorities to be monitoring twitter for traffic offenders?
I just rolled my eyes at this. According to reports, Roman police have a twitter account, @PLRomaCapitale and have asked for the public to help in spotting violators.
From my experience, my one time getting a parking ticket in Indiana for letting a meter that cost a dime run out, I would be even more ticked off if someone ratted me out through twitter.
I could also think up 140 characters I couldn't publish here or on my m.VeroNews.com account about anyone who would do this.