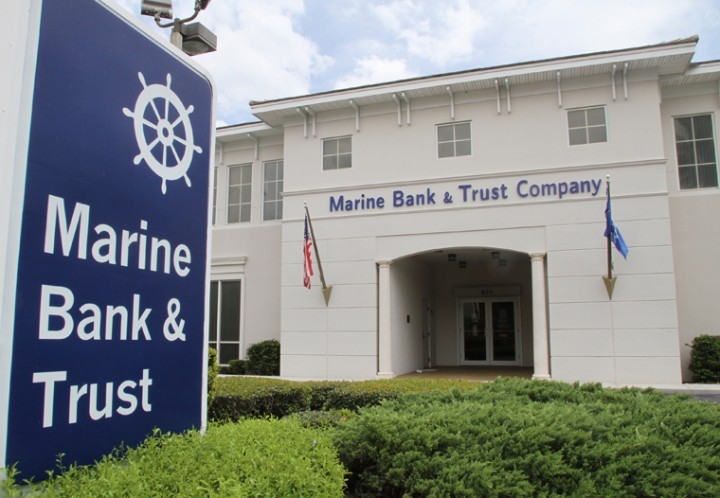 VERO BEACH — State regulators have issued a notice of intent to approve a Washington, DC-area investor's bid to acquire a controlling stake in Marine Bank & Trust Corporation, which up to now had been the island's sole remaining locally owned bank.
Final approval has yet to be issued on the Nov. 27 "change of control" application, but according to public records, securities attorney and banking entrepreneur Kenneth Lehman has the state's permission to become the largest shareholder in Marine.
Lehman, 54 of Arlington, VA, is expected to eventually purchase more than $5 million in Marine Bank common stock, thereby boosting its capital as mandated by federal regulators last spring.
The letter issued by the Florida Office of Financial Regulation states the applicant "eventually intends to own and control 25 percent or more of the shares of the Bank's capital stock. Initially, the Applicant will purchase 1,333,333 shares of common stock for cash at $1.50 per share. Upon completion of the initial transaction, the applicant will own and control approximately 24 percent of the Bank's common stock."
Bank President Bill Penney said that in 2013, Marine Bank & Trust had the most profitable year in its history.
In December the bank added approximately $3.3 million in new capital.
"We finished the year with a Tier One capital ratio of 8.20 percent and a total risk-based capital ratio of 13.04 percent," Penney added. "These (numbers) are very good!"
"We are looking forward to another successful year in 2014 and to continuing to serve the community as Vero's only local bank," he added.
This is the second major change to occur at Marine Bank since November, when Chairman of the Board Douglas Hazel resigned due to the Chapter 11 bankruptcy of his family holding company, Hazel Investments.
Developers of The Estuary in Indian River Shores, the Hazel family long held 51 percent of Marine Bank stock.
The Jan. 17 letter from the Florida banking regulators included three major caveats to the approval with regard to how Marine Bank will operate with Lehman in the mix.
First, "Upon consummation of the transaction, no changes will be made to the Bank's executive management," it states.
Second, "The Applicant's appointment to the Bank's board of directors will be the only change made to the Bank's existing board."
And finally, "Any substantial change in the structure of the ownership from that proposed in the application is reported to the Office (of Financial Regulation) to determine continued compliance (with Florida statute).
The due date for final approval on the change of control is Feb. 25, with state approval being contingent on the Federal Deposit Insurance Corporation signing off on the transaction.
"We have every reason to believe that they will approve the request shortly," said Penney.
A former U.S. Securities and Exchange Commission attorney who began infusing cash into small community banks nearly 15 years ago, Lehman has told Vero Beach 32963 he had no previous ties to Vero Beach, but saw Marine Bank as a good opportunity to invest in a well-managed community bank.
Though his main business interests currently lie in Virginia Commerce Bancorp where he reportedly owns 1.4 million shares, Lehman has invested in several Florida banks previously, including Providence Bank in Winter Haven and a bank in Hallandale, which was later acquired by a larger institution.