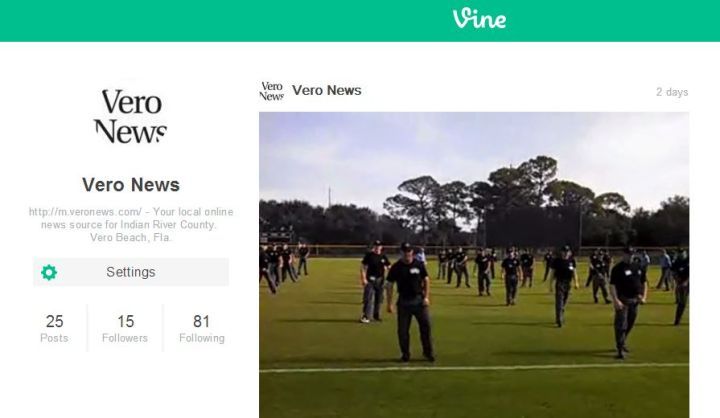 I can't believe I'm saying this – but I like Vine. I thought I'd hate it, but I don't: https://vine.co/VeroNews
In the beginning, I mocked it and couldn't wait until Instagram launched its 15 second video, which I still thought was too short, but not as bad as six seconds.
When I started shooting video, I wanted everything to be neat, clean, no jump cuts. While that works in a news package, sometimes you want to quickly show and share what is happening without waiting for a piece to render and be sized down for web.
I have noticed in this area is that there are not many people on vine.co But, if you're on twitter, this is an awesome tool to use to share six seconds of life.