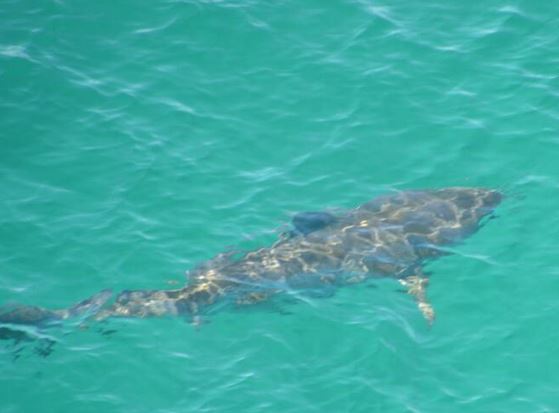 Fear Jaws no longer! Sharks are on twitter and kind enough to let you know when they're coming your way.
Well, not exactly, but now that there are different options to allow you to take your phone into the water…
Surf Life Saving Western Australia has linked tagged sharks with their twitter feed, twitter.com/SLSWA and it will tweet to that account when a shark is getting close to the beach.
The signal sends a tweet when it is about .6 miles off shore, according to reports. I hope you can swim fast, because I'm pretty sure I would be shark bait.
The tweets also inform swimmers the location, size, and type of shark. Around 300 sharks are currently tagged in that area.