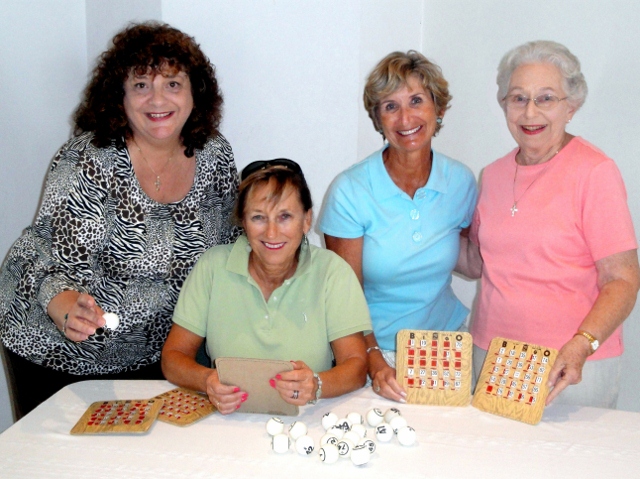 VERO BEACH — Presbyterian Women invite all women of the community to celebrate autumn at their Welcome Back Bingo Luncheon, beginning at 10 a.m. Friday, Oct. 21, at the First Presbyterian Church, 520 Royal Palm Boulevard, Vero Beach.
Bingo will begin in McAfee Hall at 10 a.m. The salad and dessert buffet lunch will be served at noon, following Bingo.
All proceeds benefit the Mission projects of Presbyterian Women, an active, independent, self-sufficient organization of women within Vero's First Presbyterian Church. The group holds special events, meets regularly in Circles, participates in fundraising and other projects, and supports Mission projects locally and around the world. Presbyterian Women raised $11,500 to support 21 organizations in 2010.
Space is limited; please make reservations by Wednesday, Nov. 19. The cost is $7 per person for lunch and one Bingo card; additional cards may be purchased for $1 each at the event.
Tickets are available at the church office and after Sunday worship services on Oct. 2, 9, and 16.
For more information, or to reserve your spot, email pwvero@gmail.com or call the church office at 772-562-9088.