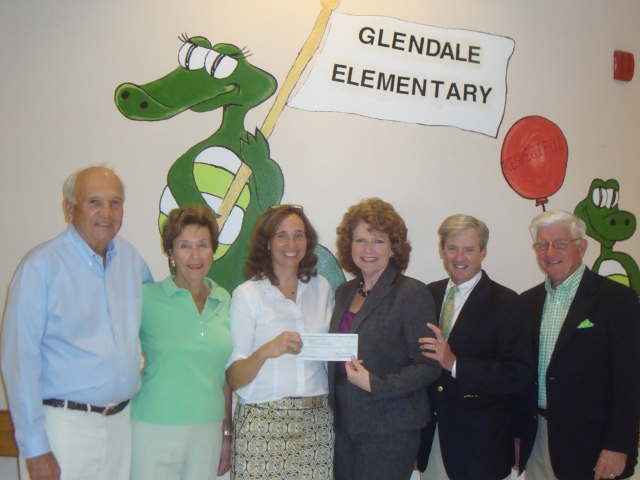 VERO BEACH — The Indian River Community Foundation recently awarded The Learning Alliance a $25,000 grant to implement an evidenced-based reading program at Glendale Elementary.
The grant will fund the expansion of the nationally recognized curriculum, Wilson Fundations, for the school's entire second grade, along with training and ongoing support for teachers throughout the school year. An estimated 100 children will benefit from the program during the first year.
"Thanks to this grant we recently trained five Glendale second grade teachers, as well as a reading coach who will become a Master Teacher," said Sue Curtis, an educational consultant for The Learning Alliance. "This allowed students to begin benefitting from the Fundations program immediately at the start of the new school year."
Program materials are durable and re-usable for up to five years. During this time Glendale's certified Master Teacher will continue to provide future teachers with ongoing training and support. The program is data-driven and students will be assessed three times a year with a baseline assessment done in September.
"Our new superintendent of schools recently set a county-wide goal for 90 percent of students to be reading at grade level by third grade," Curtis said. "It is a bold, but achievable, goal and this grant will play an important factor in our children's success."
For the first few years of school, students are learning to read, but by around third grade they begin reading to learn. Kerry Bartlett, Executive Director of the Indian River Community Foundation, said the foundation's grant committee felt this program would be an important
opportunity to help insure the future academic success of Indian River County students.
"Not only is it a sound investment given the materials will be utilized for several years by hundreds of students," Bartlett said, "but the overall impact on our community is truly immeasurable."
The Learning Alliance grant was one of four grants recently awarded by the Indian River Community Foundation through an unrestricted fund created by eight philanthropically minded individuals. The competitive grant process focused on well-tested models, collaborative work, knowledge of the sector and clearly defined measures of success.
The Indian River Community Foundation currently holds nearly $9 million in assets. Periodically, the foundation will receive unrestricted funds from donors which allow for grant programs such as this.
For more information call (772) 492-1407.