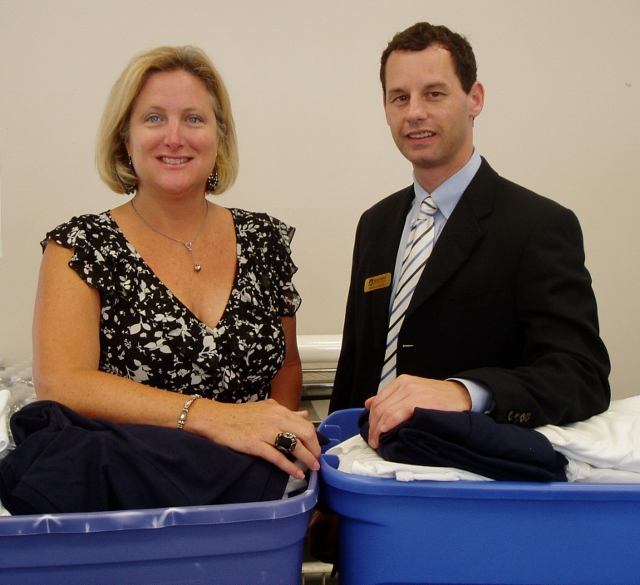 VERO BEACH – Seacoast National Bank employees recently conducted a drive to purchase polo shirts for school children, for distribution through Youth Guidance of Indian River County for the coming school year. The need arose in the community as most of the schools in Indian River County are switching to a uniform dress code, which will require either white or navy blue long or short sleeve polo shirts for children grades K-12.
In addition, Seacoast also donated bottled water for the organization's Good Grades Pool Party, which was held on August 13.
Giving back to the community is an important component of the bank's core values. Employees learned about the new school uniform rule and took action so that children in need could begin their school year in the proper attire.
The Youth Guidance Mentoring and Activities Program, founded in 1973 to serve the children of the community, is funded in part by Indian River County and United Way. Programs are also supported through fundraisers, donations from individuals, service clubs, organizations, churches, foundations and businesses. The basic tenet of the organization is to raise a child's self-esteem by meeting the most basic needs such as attention, affection, praise, recognition, and status.
Seacoast National Bank is the operating arm of Seacoast Banking Corporation of Florida (NASDAQ: SBCF).