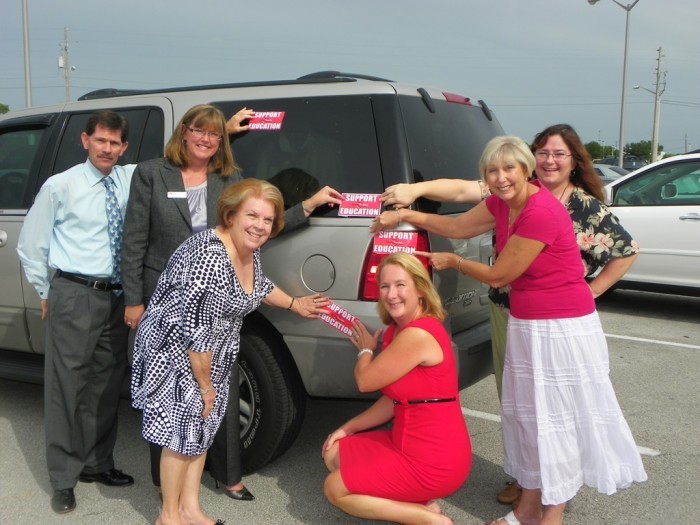 VERO BEACH — The Education Foundation of Indian River County, in partnership with the Chamber of Commerce Division of Business and Education, invites the community to support education.
Everyone plays a part in making education the foundation of the community. Indian River County public and independent schools will begin to welcome back students in the coming weeks.
Now more than ever, help is needed to pay tribute to those who impact the success of our children: teachers, bus drivers, custodians, food service personnel, paraprofessionals, administrative assistants, therapists, volunteers, principals, parents, and friends – everyone contributes.
Please consider support by reaching out to someone who works hard to advance education in the community. A pat on the back, a hug, a handshake, a call or an email will make a difference to these dedicated people.
Local businesses are encouraged to show their support by posting, "We Support Education" on their signs and marquees beginning the week of Aug. 15.
Business members can also pick up a "Support Education" sticker at any Indian River County Marine or Seacoast Bank beginning that week.
Indian River County teachers and support staff will receive one during "welcome back "events presented by the Education Foundation.
For more information about this initiative to thank and recognize all who support education, call: (772) 564-0034, email: director@edfoundationirc.org or visit: www.edfoundationirc.org.