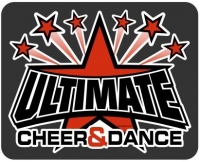 VERO BEACH — Ultimate Cheer & Dance Vero Beach began its second season of All-Star cheerleading and hip hop by expanding its teams.
Ultimate now offers Mini Hip Hop for boys and girls 4-8 years old and a Senior Level 4 Cheerleading team.
The Senior Level 4 team is open to boys and girls 14-18. These teams will join the roster that includes Junior and Senior Hip Hop and Mini Level 1, Junior Level 3, and Senior Level 2 Cheer.
Ultimate has ongoing registration and always offers a free class of cheerleading and/or hip hop to get to know us.
The gym is located at 2604 Piper Drive, Suite B, Vero Beach, off of Aviation Boulevard and Piper Drive between 27th and 43rd Avenues and is open Monday through Friday.
For more information, visit www.ultimatevero.com or call (772) 567-8098.