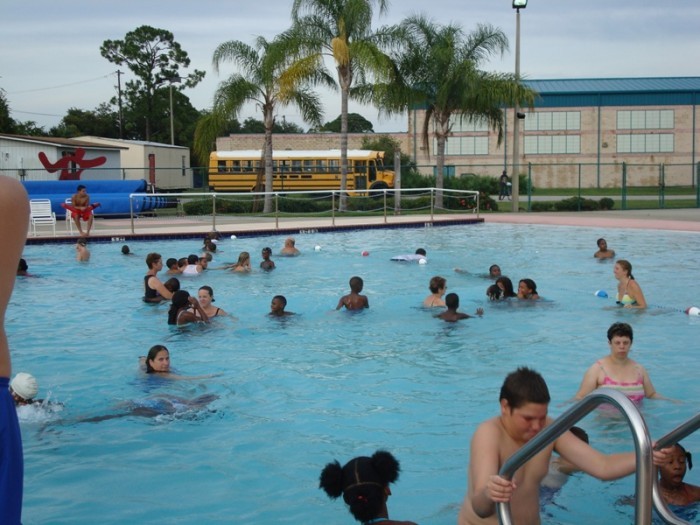 GIFFORD — Put on your swimsuits and help celebrate summer and the Youth Guidance children's hard work during the Good Grades Pool Party on Saturday, August 13 from 5:30 to 8 p.m. The yearly event, held at the Gifford Aquatic Center, 4895 43rd Avenue, Vero Beach, will bring all the Youth Guidance youngsters together to recognize and award them for their grades.
Over 150 volunteers are needed for a late afternoon of pizza, swimming, prizes and poolside games. The Youth Guidance students look forward to this event all year long and it is a great motivator so that the children will strive to do their best in school.
The children will be given accolades for their good (straight A's or A/B honor roll) and/or improved grades. The students with the greatest improvements and straight A's will also receive other acknowledgements including a luncheon sponsored by the Exchange Club of Vero Beach.
Youth Guidance is also holding their Polo Shirt Drive and children will be able to pick up their polos at the pool party.
The annual Polo Shirt Drive is held in order to help every child start school with a new shirt. Polo shirts are accepted until August 12 at the Youth Guidance office, 1028 20th Place, Vero Beach. Office hours are Monday-Thursday, 9-5 pm and Friday, 9-1 pm.
Donations of navy blue or white, long or short-sleeved collared shirts for kids in grades K-12, preferably new and without a logo or emblem, would be appreciated. Every size (children and adult) is needed. Community members may also donate gift cards or funds to purchase additional polos for the children of Youth Guidance.
The primary purpose of Youth Guidance is to match each of its nearly 700 at-risk K-12 grade children with a volunteer mentor 21 years or older. Mentors spend just a few hours a week with their mentee doing friendship-based activities that they both enjoy.
The agency is actively seeking volunteers to serve as mentors, tutors, or periodic volunteers at ongoing activities for the unmatched children in the program, or to provide regular help in the office.
For more information, visit www.ircyouth.com or call 772-770-5040.