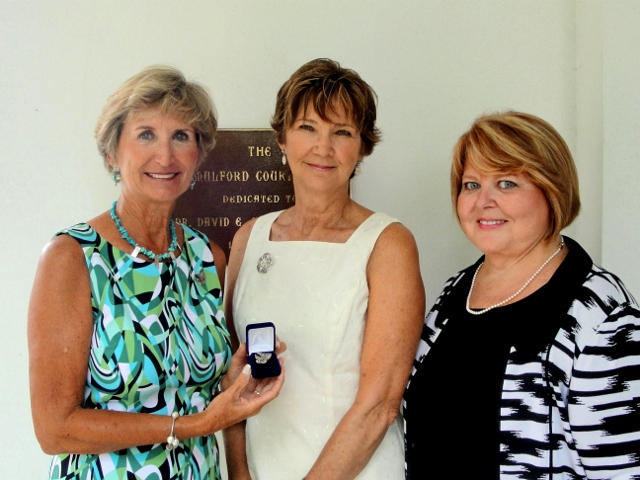 VERO BEACH — The Presbyterian Women of First Presbyterian Church in Vero Beach awarded Honorary Life Membership to Rosemary Freas on Sunday, June 26. Honorary Life Membership, the highest recognition given by Presbyterian Women (PW), has been a tradition in Presbyterian Church (USA) since 1912.
Recipients of Honorary Life Membership (HLM) are part of a select group who has been honored over generations for their commitment and their faithful service to the church. PW of First Presbyterian Church has awarded this honor to thirty-six other women and men since 1993.
In a surprise ceremony during the morning service, PW Moderator Becky Stewart presented Freas with the symbolic silver HLM pin. She was assisted by Barb Schwin, 2010 Life Member. The contribution made in the recipient's honor is used to help support Leadership Development grants that provide training of women for future leadership within the church.
Presbyterian Women (PW) is an active, independent, self-sufficient organization of women within the Church. They hold special events, meet regularly in Circles, participate in fundraising and other projects, and support Mission projects locally and around the world. They raised $11,500 to support twenty-one organizations in 2010.
For further information, call Becky Stewart at 772-589-5672.