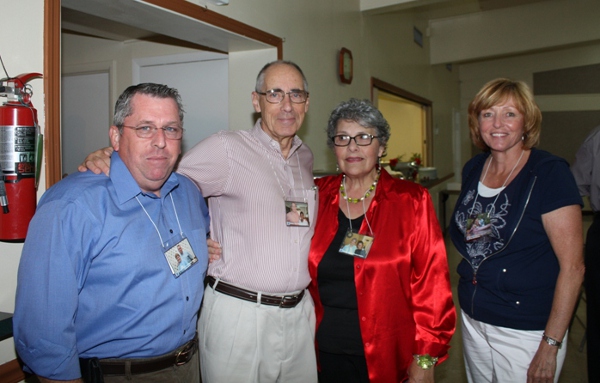 INDIAN RIVER COUNTY — Youth Guidance and Gifford Youth Activity Center (GYAC) celebrated their volunteers with a Volunteer Appreciation Dinner March 31 at the Bethel Creek House in Vero Beach.  GYAC and Youth Guidance teamed up to bring their volunteers together to recognize their commitment, hard work and dedication.
The event kicked off Volunteer Appreciation Month (held in April) which was created to honor the people who dedicate themselves to taking action and solving problems in their communities.  Youth Guidance and GYAC acknowledged the individuals who give back to the community by sharing their time, inspiration and love for the children.
Guests were treated to great company, delicious Italian cuisine and tokens of gratitude.  Barbara Schlitt Ford, Youth Guidance Executive Director, gave a heart-warming speech about the importance of volunteerism and the need for individuals to get involved in their community.  To go along with its Growing the Future theme, awards – personalized watering cans – were given to numerous volunteers, and flower pots painted by GYAC youth decorated the tables and were given as parting gifts.
The primary purpose of Youth Guidance is to match each of its nearly 700 at-risk K-12 grade children with a volunteer mentor 21 years or older.  Mentors spend just a few hours a week with their mentee doing friendship based activities that they both enjoy.
For more information, visit www.ircyouth.com or call 772-770-5040.