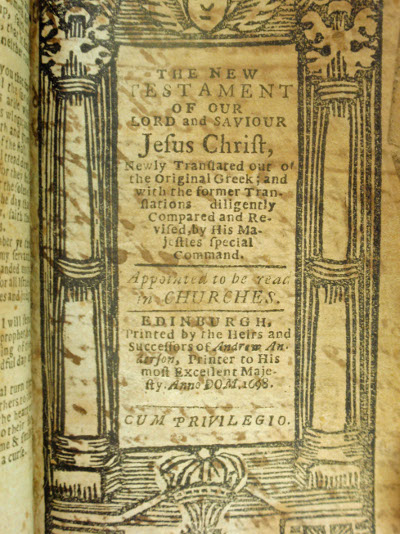 VERO BEACH — The Sunshine Physical Therapy Clinic, a non-profit 501 (c) 3 facility, is holding a sealed bid auction with some rare and unusual items.
The items, which may all be seen by appointment, include:
A a 1900 era, 36-drawer pharmaceutical cabinet, 28 inches tall, by 21-1/2 inches wide.
A 1698 bible, printed in Scotland, with a leather box dated 1739. There are pages of family information in the bible, which is 5 inches tall.
A 1900 era brass Bausch and Lomb microscope.
Bids may be dropped off or mailed to Sunshine Physical Therapy Clinic, 1705 17th Ave, Vero Beach FL, 32960 until 9 a.m. on April 1.
The bids will be opened at 11 a.m. on Friday, April 1.
Pull back reserves apply; a dollar figure has been placed on each item with the right not to sell if the dollar figure is not reached.
Community support is of great value to Sunshine, in the form of donations, grants, and fundraisers. The facility hosts two major fundraisers each year – Founders and Friends in February, and Bubbles, Bags, & Bling for Classy Chicks in December.
Sunshine will begin a major campaign to retire the mortgage in the very near future as it has found it necessary to limit free services while carrying the mortgage.
Sunshine Physical Therapy Clinic is a non-profit, developed by the community to serve the community, and is mission has not changed in almost 60 years of service. Sunshine is a full service facility with physical therapy, occupational therapy, lymphedema therapy. massage therapy, walk aid therapy, assisted fitness programs, and much more. Most major insurance is accepted.
For additional information, call (772) 562-6877