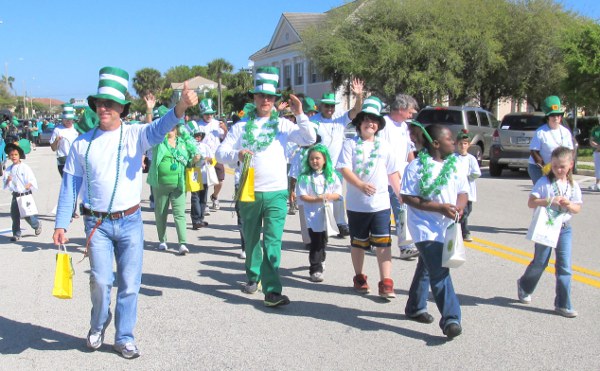 INDIAN RIVER COUNTY — Children in the Youth Guidance Program marched with their mentors and volunteers in the ninth annual St. Patrick's Day parade held on March 12 in Vero Beach.  The parade took participants along Ocean Drive were spectators were treated to giveaways, colorful costumes and an unforgettable time.
Youth Guidance mentee/mentor pairs and unmatched kids were invited to walk in this Irish celebration.  The youngsters wore their Youth Guidance t-shirts adorned with shamrocks and green beads and carried bags with goodies to give away to the crowd.  The volunteers and children decorated Youth Guidance vehicles which were part of the procession and talked to the crowd about the Youth Guidance Program.  The event attracted families and visitors of all ages who were lined up along the beachside streets to enjoy the festivities.
The primary purpose of Youth Guidance is to match each of its nearly 700 at-risk K-12 grade children with a volunteer mentor 21 years or older.  Mentors spend just a few hours a week with their mentee doing friendship based activities that they both enjoy.
For more information, visit www.ircyouth.com or call 772-770-5040.