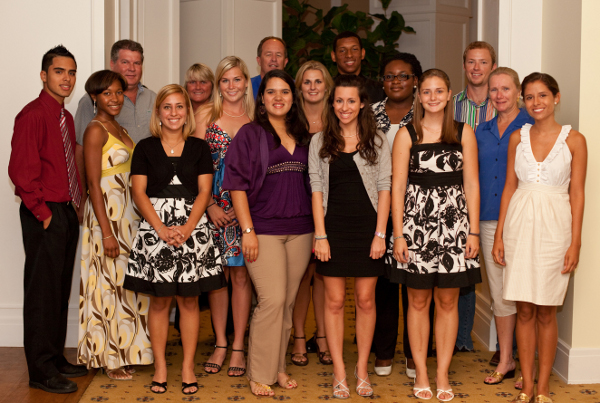 VERO BEACH — Indian River and St. Lucie County students who will attend the University of Florida as undergraduates this fall are invited to apply for a scholarship from the Treasure Coast Gator Club. Scholarship applications must be received by Monday, March 7 and are available in the guidance offices of all public and private high schools, at the Indian River State College Foundation office or online at www.tcgatorclub.org.  
Last year, the Treasure Coast Gator Club awarded $1,500 scholarships to 17 local students, including 10 who entered UF as freshman last fall and seven who were already attending the university, according to Amanda Robinson, president of the Club.
"Our scholarship program is somewhat unique because we open it up to all students pursuing an undergraduate degree from UF, not just incoming freshman," Robinson said. "The scholarships are for one year only, but students are welcome to reapply each year until they graduate."
Funds for the scholarship are provided through fundraising events such as the upcoming GatorBait Classic on April 30 and the annual Treasure Coast Gator Toast scheduled for May 3. Additional funds come from the Bryan Schirard Memorial Fund and the Arthur and Marian Block Endowment Fund.
For more information, visit the www.tcgatorclub.com or email info@tcgatorclub.com.