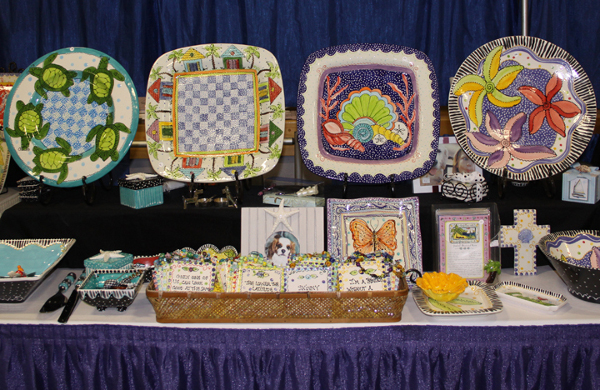 VERO BEACH — The Saint Edward's Parents Association will host their 19th annual shopping spree of luxury and one-of-a-kind items gathered from around the country at its Trunk Show planned for the weekend of March 4, 5 and 6. Approximately 50 vendors are selected based on the unique nature of their merchandise and the fact that it is not found locally. Included in this year's show are boutique clothing items, hand-crafted jewelry, unusual home décor, stunning flowers, men's wear, and children's items, garden accessories and everything in-between.
Vendors this year hail from Lexington, Massachusetts, Dearborn, Michigan, St. Simon's Island, Georgia, New York City and Chicago, to name a few.
Held on the School's stunning lagoon-front campus, the show is open for general admission on Saturday, March 5 from 9:00 a.m. to 5:00 p.m. and on Sunday from 10:00 a.m. to 4:00 p.m.
General admission tickets are $5 at the door and allow unlimited entry both days.
An opportunity to preview and purchase goods before the general admission hours is afforded at the VIP Preview Party held on Friday evening, March 4 from 6:00 p.m. to 8:00 p.m. In addition to sipping libations and tasting hors d'oeuvres while you browse, VIP shoppers have the run of the show and the personalized attention of vendors before the show is opened to the public. VIP tickets also include unlimited admission to the show during shopping hours on Saturday and Sunday.
Preview Party tickets are $25 per person or $125 for six.
Follow the bow from the 17th Street causeway south to the campus on South A-1-A.
The Saint Edward's Trunk Show is the largest fundraising event organized by the Parents Association for the benefit of Saint Edward's School which is a not-for-profit, 501 (C)(3).
For more information visit www.steds.org/trunkshow.