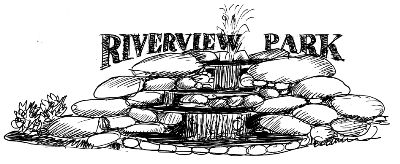 SEBASTIAN – A proposed waterfall for Riverview Park could be an eye-catcher for motorists heading north on US 1 through Sebastian.
Sebastian Councilman Richard Gillmor has suggested a rocky waterfall for the southwest corner of the park, near US 1 and Harrison Street as part of the city's gateway enhancement project. How much a waterfall as suggested would cost has not yet been determined.
The Sebastian City Council, sitting as the city's Community Redevelopment Agency, will meet Wednesday starting at 6 p.m. to discuss the gateway project, among other improvements throughout the downtown and waterfront areas.
The city's staff is expected to make a presentation for directional signage throughout the districts, helping residents and visitors alike find their way to points of interest.
The current staff proposal could cost the city $25,000 for landscaping, sign enhancements and "trail blazer" signs. The expense would come from the city's CRA funds.
In August, the Sebastian Council/CRA discussed spending as much as $250,000 in CRA funds to redo the city's welcome signs and construct visual points of interest to mark the entrance to the downtown and waterfront zones.
The council, however, decided against the large expenditure and agreed that sprucing up what the city already has and adding directional signs should be the way to go.