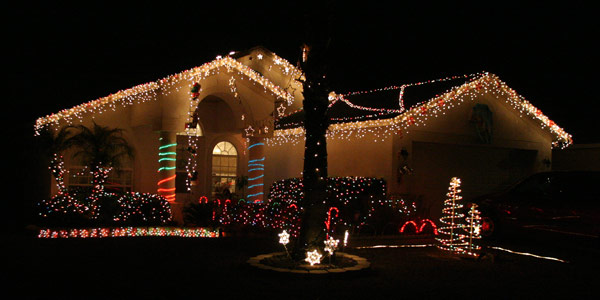 Did you run up your electric bill this year with a great holiday light display? Ever wonder how to photograph and keep it to make changes or remember what and where you put decorations for next year?
Here's an easy way to do it. If you remember the days of film there are similar settings on most cameras that reflect the days of ISOs on film. Set your camera to 1600 iso, if your camera doesn't go that high set it to the highest.
With your camera on manual, set it to an f-stop of 2.8 and a shutter speed of 80, 60 if the lights aren't that bright.
You might have to vary the settings if you can't get a low to f/2.8.
If you can't set it at f/2.8 with a shutter speed of 80 you'll need to use your tripod. Some less expensive camera lenses/cameras only go as low as f/5.6, if that's the case I'd set your shutter speed to 60 or lower. To reduce camera shake I'd suggest a shutter release.
Happy holidays!
And don't remember to print your photos!