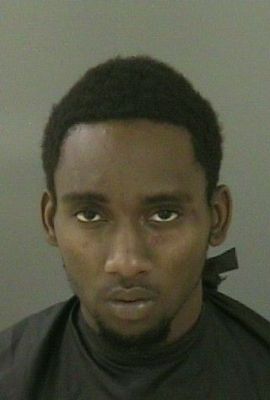 VERO BEACH – The Vero Beach Police Department has arrested one and is searching for another involved in a robbery outside Long Branch Saloon early this morning.
According to the police department, a patron was leaving the bar just before 1 a.m. when a black male robbed him at gunpoint in an adjacent parking lot.
The victim flagged down an officer and pointed to a silver Mazda that the suspect was leaving in.
The officer pursued the vehicle in question, but the vehicle did not stop, according to the Vero Beach Police Department. The vehicle, instead, fled north on US 1 and stopped in the 4700 block of 38th Court where two subjects got out and ran from the scene.
Authorities set up a perimeter and deployed a K-9 team, which flushed out one subject hiding in the wooded area nearby.
The subject was identified as Jean Luxama, 19, of the 1800 block of Woodland Circle, Vero Beach.
Officers found the victim's wallet in Luxama's pocket before he was taken to the Indian River Medical Center to be treated for a dog bite from the K-9 unit.
Luxama, according to the arrest report, faces charges of robbery with a deadly weapon and resisting an officer without violence.
He is being held at the county jail in lieu of bond.
Neither the identity of the second subject nor the subject's description were released, due to the ongoing nature of the investigation.
Anyone with information regarding the robbery is encouraged to call the Vero Beach Police Department at (772) 978-4660.