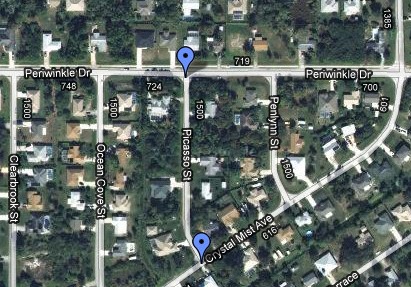 SEBASTIAN – Roadwork has forced the closure of a portion of Picasso Street in Sebastian.
The road closed at 7 a.m. and is scheduled to reopen this afternoon.
Crews have closed the road between Periwinkle Drive and Crystal Mist Avenue in order to replace a road-crossing pipe.
Drivers are encouraged to avoid the area if possible.
"Road Closed" and detour signs have been put in place.