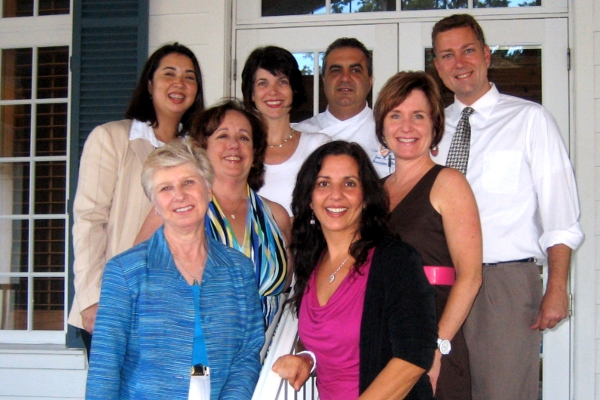 VERO BEACH — The Homeless Family Center is proud to announce the Third Annual Vero's Top Chef Challenge…slice, dice & spice competition and fundraising event to benefit homeless families on the Treasure Coast.  Twelve of the area's best chefs will be competing to take home the title, including the winners of the 2009 and 2010 competitions. 
This year's fundraiser will be a two-day event including the Qualifying Event on Monday, January 31 at Pointe West (venue sponsor) and the Top Chef Challenge on Monday, February 28 at Quail Valley River Club.  Qualifying Event tickets cost is $35 per person and Vero's Top Chef Challenge cost is $175 per person.
Twelve chefs will compete to be Vero's Top Chef 2011 under the direction of Chef Joe Faria, Executive Chef of Quail Valley River Club and Chef Coordinator of the event.  Competing chefs  include:  the 2010 Vero's Top Chef, Nick Bradbury – Quail Valley River Club, who will be defending his title against Gregg DeAquair – Dockside Grill, Michele Hennessey – River Grill (2009 Vero Top Chef Champion), Andrew Keller – The Club at Pointe West, Brian Lavergne – Disney's Vero Beach Resort, Raymond Mumford – Costa d'Este, Bradley Willits – Cobalt, Chef Brian Jones – Windsor, Chef Patrick Hughes – Riverside Café, Chef Ricky Cruz – MT's ChopHouse, Chef Jane Faraco, STAX and Chef Adrienne Drew – Catering by Adrienne Drew.
"The chefs that are participating are some of the Vero's best and innovative chefs. They represent local clubs, restaurants and caterers." stated Neda Heeter, event Co-Chair. "It's a great group."
"We have some surprises planned for this year's event" according to Co-Chair Denise Finizio. "I think that the guests will be pleased and I know that the Chefs are looking forward to it.  It will be a great competition, a lot of fun for everyone and a fantastic event for a very worthwhile cause."
The committee also includes Tina Arnold, Gina Battle, Marilyn Case, Heather Dean Erin McCleery, Joe Chiarella, Rebecca Lachance, and Kristen Turcone.
For sponsorship, reservation, or more information call Connie Utter at 772 567-5537 or visit www.HomelessFamilyCenter.com.