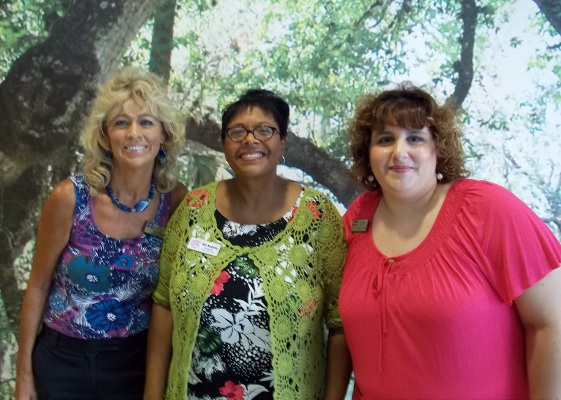 VERO BEACH — Springhill Suites of Vero Beach recently announced Children's Home Society (CHS) Treasure Coast Division as the recipient of the hotel's ongoing linen and towel recycling program.
"In order to maintain the highest level of standards for our hotel guests, we rotate our linen stock on a regular basis, turning over gently used linens for recycling when we refresh our current stock with new items," explained Brenda Celano, General Manager of Springhill Suites. "When we learned about Children's Home Society residential facilities on the Vero Beach Campus, we found a home for our gently used linens."
Located on the Vero Beach Campus, the YTC provides independent living apartments for up to 10 young adults enrolled in the Transitional Living Program, ages 18-23, who are transitioning into adulthood out of the foster care system. Baines Hall, located adjacent to the YTC on the campus, provides a home for up to 12 girls, ages 12-17, who are currently in the foster care program.
The Children's Home Society Treasure Coast Division serves more than 9,000 children and their families each year in Okeechobee, Martin, St. Lucie and Indian River counties.  CHS is not a governmental agency and must rely on the support of individuals, civic groups, foundations and businesses for the funds to give children and young adults the opportunity to be safe, healthy and prepared for life. For more information, visit www.chsfl.org.