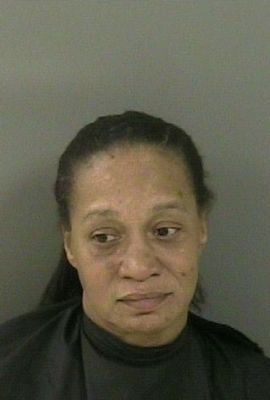 GIFFORD — A Gifford woman is in jail facing an aggravated battery charge after authorities say she stabbed her boyfriend three times with a knife.
The boyfriend told the Indian River County Sheriff's Office that Mamie Bain had spent most the day drinking at her family's place and when they got home, he hid two of three beers in the fridge so Bain would have just one beer to drink before going to bed. The incident occurred on Sept. 25 at the couple's home on the 4000 block of 45th Lane, according to the Sheriff's Office, but the investigation was delayed when both 53-year-old Bain and her boyfriend were taken to the hospital to be treated for injuries.
The boyfriend had multiple stab wounds to his chest, while Bain suffered bruises and swelling to her knee and ankle, according to the Sheriff's Office.
The boyfriend told investigators that Bain's injuries came as a result of his pinning her to the ground after she had stabbed him.
Bain told authorities that she and her boyfriend had been drinking and when they got home they got into a verbal argument. She could not recall what the fight was about, but remembered her boyfriend pushing her, she said.
Bain faces a felony charge of aggravated battery with a deadly weapon and is being held at the county jail in lieu of $25,000 bail.