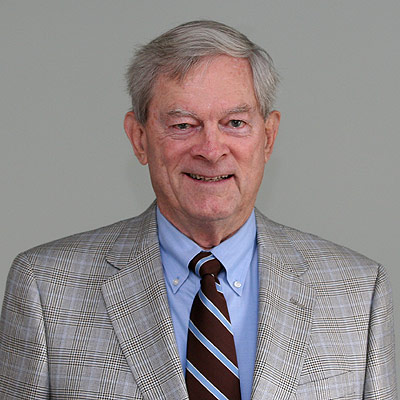 Name: Sabin C. AbellAge: 77How long living in Vero Beach: 11 yearsPlace of Birth: Burlington, Vt.Occupation: Sales, presently custom trade show exhibits. Previously,  sporting goods at local retail, then as regional and national sales rep, and national sales coordinator.Marital/Family Status: Wife – Karen, three grown children, two grandkids.
Please list Civic and Volunteer Leadership Experience including title & position and Organization including dates and locations.
Vero Beach city council 2004 – present, Treasure Coast Regional Planning Council 2004- present, Metropolitan Planning Council 2004- present. President of The Dartmouth Alumni Club Of The Treasure Coast 2006 – present. Interviewer for local students applying to Dartmouth.
What issues motivated you to run for this office and what do you hope to accomplish during your term?
With four openings on the Council, the City deserves someone with experience and knowledge of the issues to make objective, non emotional decisions for the benefit of the taxpayers.
What is your position on the potential sale of the Vero Beach electric utility? If the price and conditions were right, would you support selling? What would keep you from supporting a possible sale?
Yes. No, if the taxpayers and ratepayers don't receive maximum fair market value and benefits  in the transaction and the quality and reliability of service can be equal to that historically provided by COVB.
Do you support considering the possibility of merging the city's water and sewer system with that of the county's? What factors would you consider in making a determination whether or not such a merger should happen?
Yes, if it benefits the taxpayers and ratepayers. There are a lot more facts to be determined. The county has the capacity due to expansion of facilities to serve thousands of development projects now on hold, but some may come back to demand that service. The county still has to come up with costs for consolidation. Again, the taxpayers of COVB own their infrastructure and they as well as the ratepayers are entitled to fair market value and service benefits.
The city is currently looking for a new City Manager to replace out-going Jim Gabbard. What qualities would you look for in a viable candidate?
Knowledge, experience with a small town of great character, experience with utilities and police department, experience with a variety of pension plans and employee benefits, ability to work with others.
How do you plan to work with Councilman Heady if elected to the dais?
Patiently.