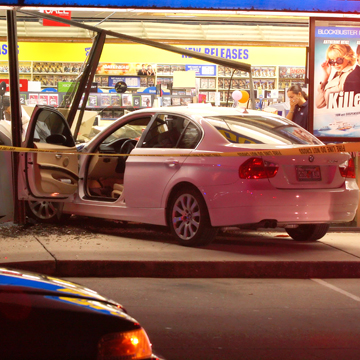 VERO BEACH — No injuries were reported after a car crashed into the front of Blockbuster Video on US 1 in Vero Beach, authorities said.
The crash occurred around 7:45 p.m. Friday, according to the Vero Beach Police Department.
No cause for the crash had been released.
According to an employee at the Blockbuster, there were a few customers in the store at the time of the crash but no one was injured.
The store remains open for business tonight until regular closing time of 11 p.m.