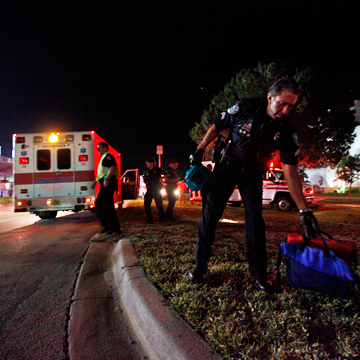 VERO BEACH — The Vero Beach Police Department is searching for the vehicle and driver involved in a pedestrian-related hit and run in front of Vero Beach High School from last Friday.
Police have released the following description of the vehicle: a black Chevy or GMC 4-door pickup truck possibly having a lift kit and large tires. According to the Vero Beach Police Department, a pedestrian crossing 17th Avenue from the Citrus Bowl was struck by the vehicle, which fled east on 16th Street.
The victim, identified as 71-year-old Lorraine Santora, of 5th Place, Vero Beach, remains hospitalized in critical condition at Longwood Medical Center, authorities said.
The crash occurred Friday, Sept. 17, shortly after 9 p.m. after the halftime show during the Vero Beach Fighting Indians football game.
Anyone with information about this traffic crash is requested to call Sgt. Ken Barrett at the Vero Beach Police Department (772) 978-4652 or Crime Stoppers at 1-800-273-8477.