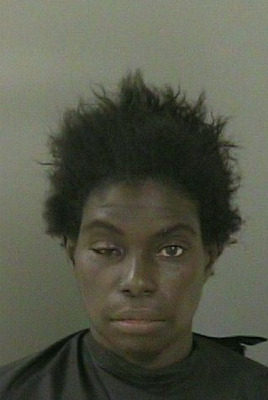 GIFFORD —  A Gifford woman was arrested over the weekend after authorities say she used a knife to hold up a woman at a storage facility and demand her mother's necklace back.
According to the Indian River County Sheriff's Office, the victim was at a storage facility Sunday morning wearing a necklace a male friend had given her a few days prior. While at the facility, the suspect – identified as Sonya Lizette Brown, 42, of the 4300 block of 38th Avenue – approached her, carrying a large, black handled knife.
Brown pointed the knife at the woman, the victim told authorities, and demanded her necklace. The woman pulled the necklace off and tossed it at Brown, the victim said.
According to witnesses, Brown said that she was going to get her "momma's" necklace back from the woman, but no one reported seeing the knife.
A knife was not recovered, though Brown told the Sheriff's Office that she often keeps a black handled steak knife in her purse.
Instead of finding the knife in her purse, however, deputies found a crack pipe, according to the arrest report.
Brown told investigators that prior to the incident, she had smoked crack and used a nail to push the crack through the pipe. That nail, Brown said, was in her hand when she approached the victim.
Brown faces charges of felony robbery armed with a deadly weapon and misdemeanor drug paraphernalia possession, according to the arrest report. She is being held at the county jail in lieu of $10,500 bail.