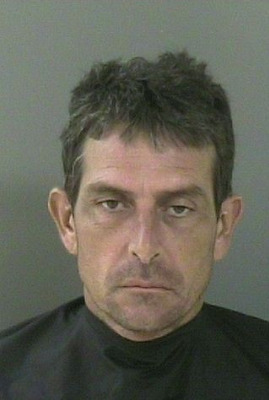 INDIAN RIVER COUNTY — Authorities have arrested a man they believe tried to rob the liquor store portion of a Walgreens Pharmacy on US 1 last Friday.
The robbery wasn't reported until Monday when the store manager learned of the incident from the assistant manager on duty when the robbery attempt happened, the Sheriff's Office said. Shortly before 7 p.m. Friday, the suspect – identified as Kevin Michael Dowhan, 44, – entered the store and pushed the cashier away from the register and tried to open it.
When the drawer did not open, Dowhan left the store in a "distinctive" two-tone silver and black PT Cruiser.
Deputies in the area kept an eye out for the vehicle and saw a man who resembled the suspect on the security footage driving the described vehicle.
Deputies stopped Dowhan and noticed drug paraphernalia in the vehicle with him. They arrested him on drug charges and attempted robbery.
The cashier from Walgreens identified Dowhan in a photo lineup, the Sheriff's Office said.
Dowhan is being held in the county jail in lieu of $65,000 bail.