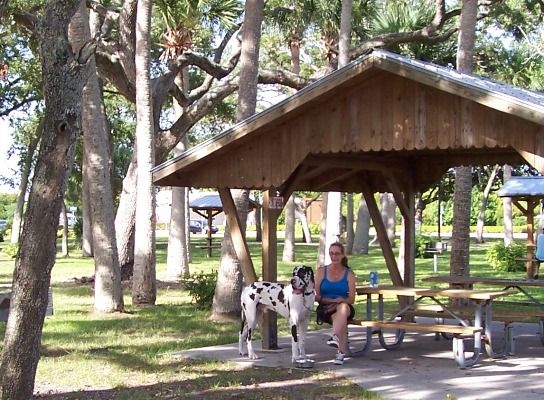 Many behavior problems in dogs are due to a lack of exercise. How do you exercise your dog? Leash walks?  Dog Parks?  Doggie Daycare? Play dates with friends? Training classes?  Share some experiences you have had with various locations around the Vero Beach area. One of my favorite places is Sebastian's Riverview Park. There is a lot of shade in the park itself. The scenery along the walk by river is beautiful.
There are waste stations to make picking up after your pet convenient.
Water fountains and restrooms for the humans are available as well. 
Where do you take your pet to play?
Cissy Sumner, CPDT-KABest Behavior Dog Training