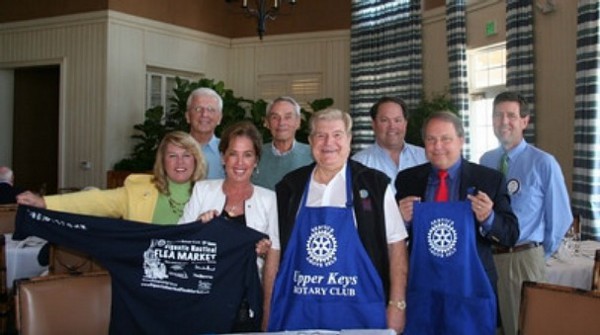 VERO BEACH — The Rotary Club of Vero Beach is seeking vendors and sponsors for the  launch of its inaugural Nautical Flea Market, scheduled from 9 a.m. to 6 p.m. Saturday, November 6 and 9 a.m. to 4 p.m. Sunday, November 7 at Riverside Park in Vero Beach. Vendor spaces are 12'x12′ and specific spaces are available. The prices for spaces are as follows:  $100 for one, $175 for two, $225 for three, $290 for four, $355 for five and $420 for six spaces.
Sponsorship opportunities range from presenting sponsor $5,000, underwriting sponsor $2,500, captain level $1,000 and donor level of $100. Event map advertising is also available for business card size for $75.
Proceeds for this major Rotary fundraiser will go to local charities and youth services such as the Boys and Girls Club, Boys and Girl Scouts and other worthy causes that Rotary supports in Indian River County.
The Rotary Club of Vero Beach was established in 1926 and is sometimes referred to as "The Mother Club" in Indian River County as being the oldest service club in the region. There are now five other Rotary Clubs in the county. The club has been involved in diverse community and international projects that have benefited our community and the world. All this is done through the wonderful contributions and volunteer hours of the dedicated members over the past 84 years.
The mission of Rotary International, a worldwide association of Rotary clubs, is to provide service to others, to promote high ethical standards, and to advance world understanding, goodwill, and peace through its fellowship of business, professional, and community leaders.
To get involved as a sponsor or vendor call 772-501-552, visit www.verorotarynauticalfleamarket.com or email vbrotarynautical@gmail.com.