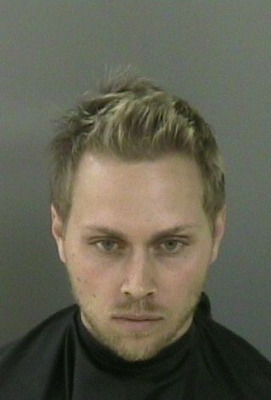 VERO BEACH — The Vero Beach Police Department is searching for a person officers believe might have information regarding a child pornography case they have been working since February.
Authorities are looking for Alfred Justin Boulerice, 29, whose last known address was on the 1700 block of 5th Court.  
According to the Vero Beach Police Department, they received information late in the evening of Feb. 13 that a computer monitor at a business located at Airport Drive West was displaying child pornography.
Not only do officers believe Boulerice might have information about the computer display, but also he has several warrants out for his arrest.
Those charges include five counts of trespassing on a structure, tampering with or destroying evidence, and providing a false report to law enforcement.
Boulerice is described as a white male standing 5 feet 10 inches tall and weighing approximately 163 pounds.
He has blond hair and blue eyes.
Anyone with information is asked to call the Vero Beach Police Department (772) 978-4600.