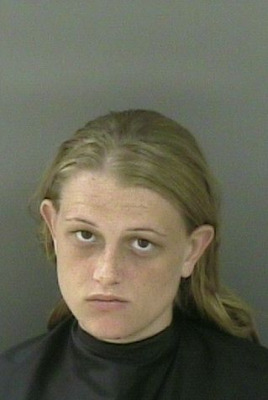 INDIAN RIVER COUNTY — A granddaughter was arrested, accused of selling $3,000 worth of her grandmother's jewelry while her grandmother was on vacation.
The Indian River County Sheriff's Office arrested Summer Martin, 19, of the 1500 block of 5th Street SW, on charges of dealing in stolen property and providing false information to a secondary metals dealer. According to the Sheriff's Office, Martin's grandmother went on vacation and locked her bedroom, in which $3,000 worth of gold jewelry was secured.
Martin was staying at her grandmother's home while she was away, the Sheriff's Office said.
When questioned about the jewelry, Martin told authorities that she did sell the gold to Gold Buyers at the Indian River Mall on behalf of a friend. That friend, when questioned, denied ever being in the grandmother's home or knowing about the gold.
Martin is being held in the county jail in lieu of $6,000 bail.