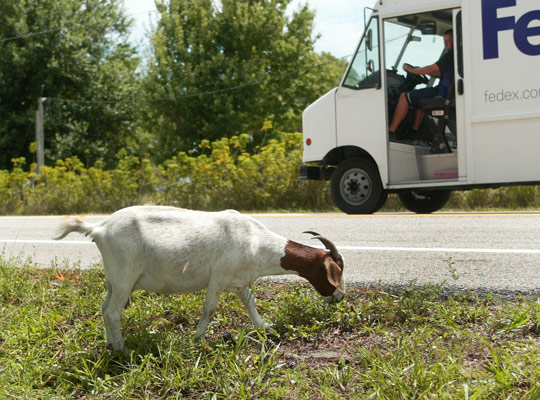 First goats on 27th Avenue near Oslo Road, then horses loose on Willow Street in Fellsmere?
I'm still waiting for the big hog, maybe this week.
A coworker said, "Animals can sense something big coming before the poor, stupid humans have a clue."
I wonder what mother nature has in store for us next? This all happened last Saturday. The "goats loose" call came over the scanner and I couldn't resist.
One of the deputies was on scene to keep the goat from going into the road again. I refrained from naming him to save him from "eight months" of torture and horns being put on his squad car by his fellow deputies.
Now, you might ask, what would it have taken to name him? The only reason I didn't was because he was not in the photo.
If he was chasing the goats around I couldn't have helped but to name the deputy. That is, if I could have stopped laughing long enough to take the photo.