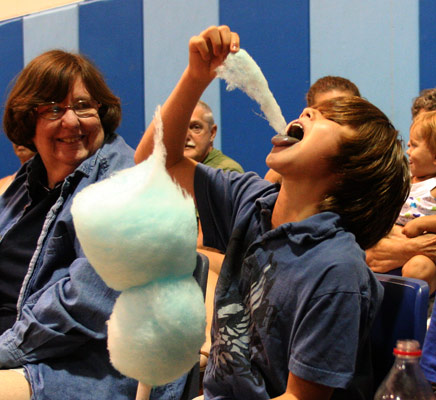 Wow, talk about childhood memories. I saw this kid with a hug dilemma – not how to pay his mortgage, electric bill, or put food on the table – but how to manage a mass of spun sugar.
He had purchased two sticks of cotton candy and did what any kid would do at a Vegas style event, he doubled down. I usually don't take photos other than the main event. I'm so tuned into the assignment that I don't let myself get distracted. But, this just begged to be photographed.
As I left the kid's side, I let out a big belly laugh, saying that's what I would have done, too. Thanks Noah for making my day.