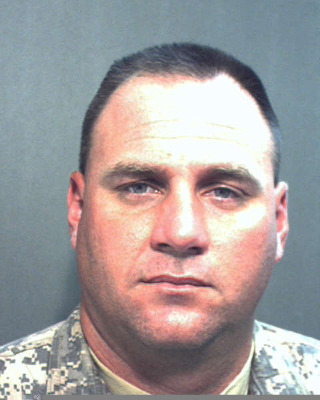 ORLANDO — Indian River County deputies, with the help of Orange County authorities, have arrested a former Sebastian Little League umpire for having sex with a 13-year-old girl at North County Park in Indian River County.
Jason Ulysses Willis, the former umpire an Army reservist, returned to Orlando from his deployment in Wisconsin and was arrested, according to the Indian River County Sheriff's Office.
He was booked into the Orange County Jail on two counts of lewd and lascivious battery and one count of lewd and lascivious molestation.
Willis, 34, of the 800 block of Dolores Street in Sebastian, is being held at the jail in lieu of $100,000 bail.
Authorities said that Willis became acquainted with the 13-year-old female victim when he was at the Sebastian Little League/Barber Street Sports Complex approximately two years ago.  Willis had been an umpire at that sports complex.
Willis and the victim began to text message each other in January of this year.  The text messages became increasingly sexual in nature and lead to a meeting between the two on May 14, authorities said.
During the meeting, Willis drove the victim to a secluded location behind the North County Park.  There, the two engaged in various forms of sexual contact, according to authorities.
Willis' arrest was coordinated with the U.S. Army Criminal Investigations Division and the Orange County Fugitive Task Force.
Detective Civita, of the Indian River County Sheriff's Office, was at the Army Reserve Station in Orlando when Willis was taken into custody.
Willis declined to comment to authorities when arrested.