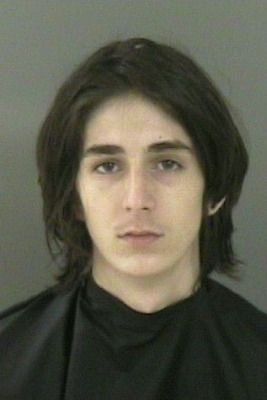 VERO BEACH — The Vero Beach Police Department has arrested the man they say held up the 7-Eleven convenience store on A-1-A early Tuesday morning.
Police arrested 18-year-old Dylan Summerfield, of the 1000 block of Admirals Walk, Vero Beach, after the store clerk made positive identification.
According to the Vero Beach Police Department, Summerfield entered the 7-Eleven at 3:50 a.m. Tuesday and approached the cashier with a small item to purchase.
While standing at the counter, Summerfield, told the cashier that he had a gun in his pocket, and demanded the money from the cash register, the police department said.
The cashier removed an undisclosed amount of cash from the register and placed it on the counter top.  Summerfield then picked up the cash and left the store, authorities said.
He did not show the cashier the gun he claimed to have.
Two Vero Beach Police Officers identified Summerfield as the man on the store's surveillance video from a previous encounter they had had with him, the police department said.
A detective and the store's clerk went to Summerfield's home Tuesday, where the clerk verified that Summerfield was the man who robbed the store, according to the police department.
Summerfield was arrested and gave police a statement admitting his involvement, police said. Investigators searched his bedroom and found the clothes seen in the surveillance video and the cash taken from the store.
Summerfield faces on charge of felony armed robbery with a deadly weapon. He is being held at the county jail without bail.