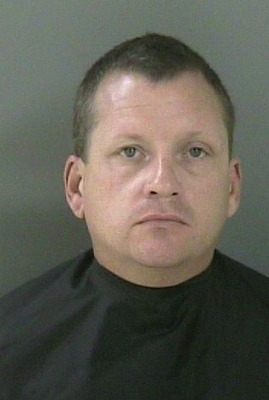 INDIAN RIVER COUNTY — The State Attorney's Office has dropped its case against an Indian River County man who was accused of offering a 14-year-old girl money for sex.
The State Attorney's Office filed a "No Information" finding with the courts on July 23, effectively dropping the charges against 41-year-old Eric W. Eschman, of the 3200 block of 62nd Avenue.
A "No Information" filing means that the State Attorney's Office did not have enough information to go forward with its case.
Eschman had been arrested earlier this month after the girl claimed he offered her "all the money she needed if she allowed him to do 'things' to her."
When authorities confronted Eschman with the girl's accusations, he denied the claims and said the girl was lying, according to the Indian River County Sheriff's Office.
Based, in part, on inteviews with family members who vouched for the girl's honesty, the Sheriff's Office arrested Eschman.
Eschman had been charged with a felony count of lewd/lascivious act – offender older than 18, victim between 12 and 16, which has since been dropped.
Originally posted July 7, 4:23 p.m.