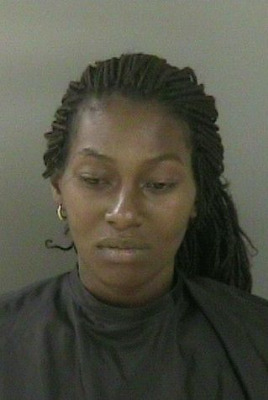 INDIAN RIVER COUNTY — The Sheriff's Office announced the arrest of a woman who they say stabbed another woman in the hand with a pick comb while on a Go-Line bus Thursday.
According to the Sheriff's Office, Ashley Pound, 22, got into an argument with another woman while on a Go-Line bus during which Pound struck the victim in the face and head before stabbing her with a comb. Pound, of the 3900 block of 47th Street in Gifford, faces a felony charge of aggravated battery and is being held at the Indian River County Jail without bond.
Detectives said that when they found Pound to arrest her, she admitted to striking the victim and stabbing her with the pick comb.