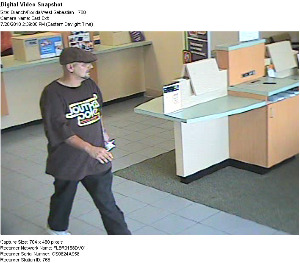 SEBASTIAN – The Sebastian Police and Indian River County Sheriff's office were searching Tuesday for a white male who fled on foot after robbing the PNC Bank on Sebastian Boulevard of an undisclosed amount of cash.
The suspect, said to be between 30 to 40 years of age and between 6-foot and 6-foot-4, entered the bank at 2:39 p.m. and handed the teller a note demanding money. He then left, heading east on Sebastian Boulevard. He was wearing brown t-shirt and had a goatee according to accounts and was said to either be balding or have a shaved head.
Anyone with information is asked to contact CrimeStoppers or Detective Snell at 772 581-5233, ext. 8524.
This story will be updated with more information when it becomes available.