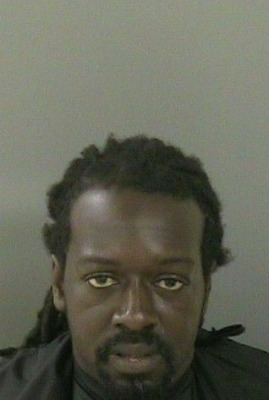 GIFFORD – A Gifford man is in jail, accused of breaking into a home on 38th Court and striking a woman and a child.
The Indian River County Sheriff's Office arrested 35-year-old John Christopher Hazzard, of the 3900 block of 46th Street, at his place of employment in Vero Beach on Friday. Hazzard faces charges of burglary of an occupied structure, child abuse and domestic violence-related battery.
According to the Sheriff's Office, Hazzard drove to the victims' home around 10 p.m. Thursday. The woman in the house saw Hazzard's vehicle outside and hid with three children in a locked bathroom, the Sheriff's Office said.
Hazzard entered the home through a second floor window and picked the lock on the bathroom door, the woman told investigators.
When she told Hazzard she did not want him in the house, he struck her several times in the face, according to the Sheriff's Office. During the incident, a female child was also struck, causing her nose to bleed.
Hazzard fled the scene before deputies arrived, the Sheriff's Office said. Investigators tracked Hazzard to his place of business the next morning.