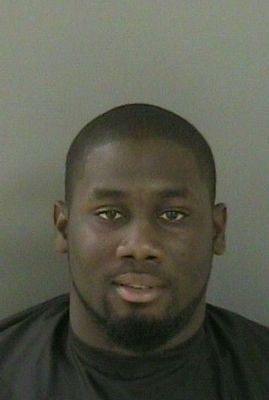 GIFFORD — A 21-year-old man who was left in charge of supervising a 12-year-old girl and her two younger siblings is in jail on charges that he had sex with the girl twice resulting in her getting pregnant.
The girl told authorities that after the man found out she was pregnant, he forced her on three occasions to drink something that "tasted terrible" in what she thought was an attempt to end the pregnancy. The Indian River County Sheriff's Office arrested Dominique Culver, of the 4000 block of N. Cypress Green Lane, Gifford, on Tuesday on warrants that were issued for his arrest in April.
How authorities were able to find Culver to arrest him was not part of the arrest report. He is being held in the county jail in lieu of $110,000 bail.
Authorities said that after Culver learned of the girl's pregnancy, the child overheard Culver talking to someone about ways to end a pregnancy. Shortly thereafter, he gave her a clear liquid that "tasted terrible" to drink. The drink burned her throat and caused her to throw up, she told investigators.
According to the warrant affidavit, Culver raped the girl once in October and again in March while she and her siblings were in Culver's care. After both incidents, Culver told the girl not to tell anyone or else something bad would happen, the report states.
After the incident in March, the girl attempted to her the relative but was stopped by Culver at the time who overheard the conversation and grabbed the girl hard by the arm, causing her to stop speaking, the report states.
A relative of the girl reported the incident after hearing rumors that the child might be pregnant and confronted the girl. The child told the relative about what Culver had done and took two pregnancy tests, which confirmed her pregnancy.
When the relative confronted Culver about what the child had said, Culver fled the residence and had not returned by the time the arrest warrants were issued.