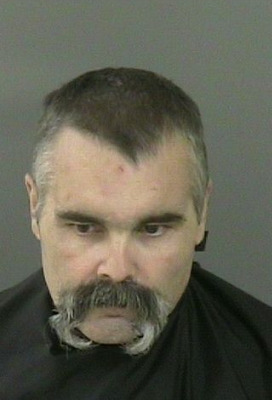 INDIAN RIVER COUNTY — A property manager tasked with keeping watch of a home in Vero Lake Estates nearly two years ago was arrested for setting that vacant home ablaze, authorities said.
The Indian River County Sheriff's Office arrested 50-year-old Steven Roy Culver, of Tamarac, Fla., on Monday on a warrant for felony structure arson. He is being held at the county jail on $250,000 bond. For more than a year, detectives investigated the arson, which occurred at 7935 95th Ave. on Oct. 20, 2008. Sometime in August 2009, someone came forward to the Sheriff's Office with additional information about the arson, which led to another four months worth of investigation and follow-up, according to Culver's warrant affidavit.
That information led authorities to suspect property manager Culver due, in part, because a vehicle similar to his was seen near the home just prior to the fire breaking out, the affidavit states.
Culver was questioned about the arson, and he admitted his involvement, according to the affidavit.
"He started the fire in the bedroom using books and other materials left in the room," the affidavit states. "Mr. Culver stated that he used a match to set the materials on fire."
The interview occurred on Jan. 12, 2010, and a warrant for Culver's arrest was issued on Feb. 18.
The warrant affidavit did not include a motive for the arson.