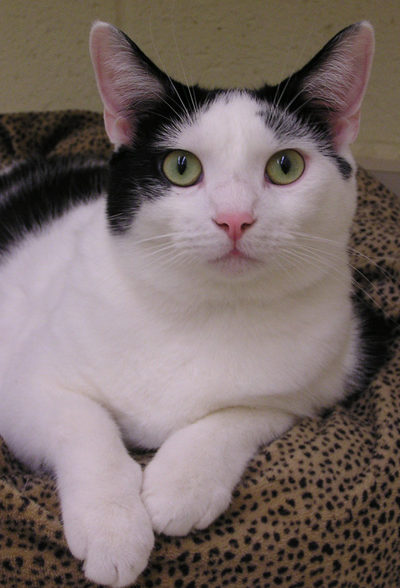 VERO BEACH — You can be a real "party animal" on Wednesday, June 9 from 11:00 a.m. to 3:00 p.m. That's when the Humane Society of Vero Beach and Indian River County's cats will be throwing a "Cake and Catnip" party to celebrate June as Adopt-A-Shelter-Cat month. There will be cake available for humans while the shelter's felines will dine on catnip treats.
The party has special significance for Binkie, Fefe, Cocoa, Frankie, Marbles and Sugar, six friendly felines who have been housed at the shelter, awaiting adoption, for more than a year. "We hope the party will be a festive way of reminding the public that we have many wonderful cats who are looking for homes," Humane Society Director of Volunteer and Customer Services Phaedra Kohler said.
The Cake and Catnip party will be held at the shelter's Adoption and Education Center, located at 6230 77th St., Vero Beach and members of the public are welcome to attend. Reservations aren't necessary however a "gift" of gently used towels, sheets or blankets or unwanted treats, toys or pet food are appreciated.
Call (772) 388-3331 ext. 10 for more information.