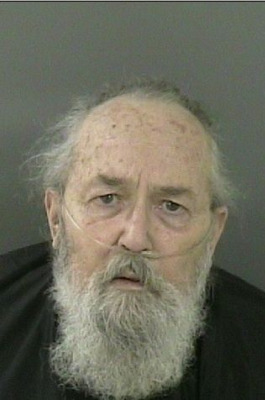 INDIAN RIVER COUNTY — What started out as a citation for a loose dog ended with the Indian River County Sheriff's Office Multi-Agency Criminal Enforcement Unit arresting a 64-year-old man for operating a marijuana grow house, authorities said.
On June 1, Deputy Rick Daniels was assisting an animal control officer in issuing Charles B. Bayes a citation for having a loose dog that had bit someone, the Sheriff's Office said.
While standing outside Bayes' home, on the 7900 block of 102nd Court in Vero Lake Estates, Deputy Daniels noticed the strong smell of marijuana and contacted detectives from the MACE Unit. Those detectives obtained and served a search warrant for the home.
During the search, detectives found 15 active marijuana plants, fans, lights, grow chemicals, pumps and bottled water, according to authorities.
A total of 4.1 pounds of marijuana was located in the home, authorities said.
Bayes told detectives that he grew the marijuana and uses it due to a medical condition, the Sheriff's Office said.
MACE detectives broke the grow lights and other paraphernalia used in the grow operation as is customary in such cases, according to the Sheriff's Office. The destruction allows for law enforcement to avoid bulk storage of evidence that under normal circumstances would not be a crime to posses, such as the fans and lights.
While authorities searched Bayes' home, the suspect complained of chest pains and was transported to the hospital by fire rescue.
On June 3, he was booked into the county jail on charges of felony cultivation of cannabis, felony possession of cannabis – more than 20 grams, and misdemeanor possession of drug paraphernalia.
He is in jail in lieu of $55,000 bail.