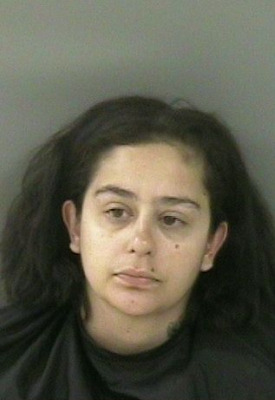 VERO BEACH — A woman who was trying to get her roommate's visitor to leave was the one removed from the home after authorities say she called 911 five times.
The Vero Beach Police Department arrested Christine Patricia Odeven, 34, of the 1900 block of 9th Avenue, on Sunday, May 16. She faces charges of misusing emergency communications – 911 – and resisting arrest without violence.
According to the police department, an officer was sent out to Odeven's apartment due to a roommate dispute. Odeven told the officer that she did not approve of her roommate's male friend and wanted him to leave.
When the officer told her that he could not force the visitor to leave, Odeven called 911 to request another officer to respond. The second officer told Odeven the same, that the police were not authorized to remove the visitor.
The woman then told the officer she was going to call 911 again for another officer. Even after the officer told her not to call the emergency line, Odeven called three times, according to the report. She then called a fourth time and just hung up, the report states.
At that point, the officers who were on the scene arrested Odeven for misusing 911. She struggled while being placed in handcuffs and later refused to get out of the patrol car when transported to the county jail, authorities said.
Odeven is being held at the county jail in lieu of $1,000 bail.