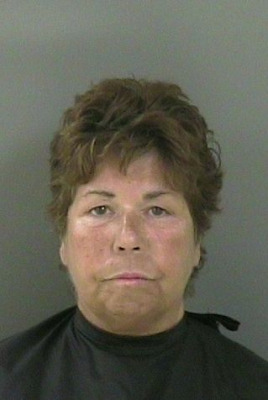 INDIAN RIVER COUNTY — A woman tasked with helping a legally blind elderly woman has been charged with exploiting the elder woman after authorities discovered nearly $4,000 worth of unauthorized purchases.
The victim's daughter told the Indian River County Sheriff's Office she was hesitant to report the fraud because the caregiver, Mary Giguere, had been granted permission to make purchases on her mother's behalf for necessities. The Sheriff's Office arrested Giguere, 61, of Micco, on seven counts of exploitation of elderly or disabled adult in a position of trust – less than $20,000.
After reviewing the questionable purchases and associated receipts, investigators deemed the purchases as fraud.
Many of the items Giguere is accused of buying included things the victim is allergic to or would have no use for. Some of the purchases were magazines, according to the Sheriff's Office, which the victim could no use because she is legally blind.
Another purchase include $71 worth of items from a pool store for pool care and pool toys. The victim lives in an assisted living facility and has no pool, the Sheriff's Office said.